Gbox 15AB Diode Laser Therapy & Laser Surgery.
The Gbox 15AB Diode Laser may be small, but it is still capable of 15W continuous power for both veterinary laser therapy & laser surgery. This mini Class 4 Diode Laser system has functional wavelengths of 810nm & 980nm, and a 635nm aiming beam.
For veterinary laser therapy it can be used in continuous as well as pulsed mode with a contact or non contact hand piece.
This is most versatile Class 4 laser system going around, allowing multiple uses and revenue streams, and ensuring a great return on investment. It will prove invaluable to clinicians and surgeons, large and small animal vets, domestics and exotics, and even the dentists and dermatologists.
The Gbox 15AB (15 watt continuous @ 810nm & 980nm) with veterinary specific software is the best value laser on the market.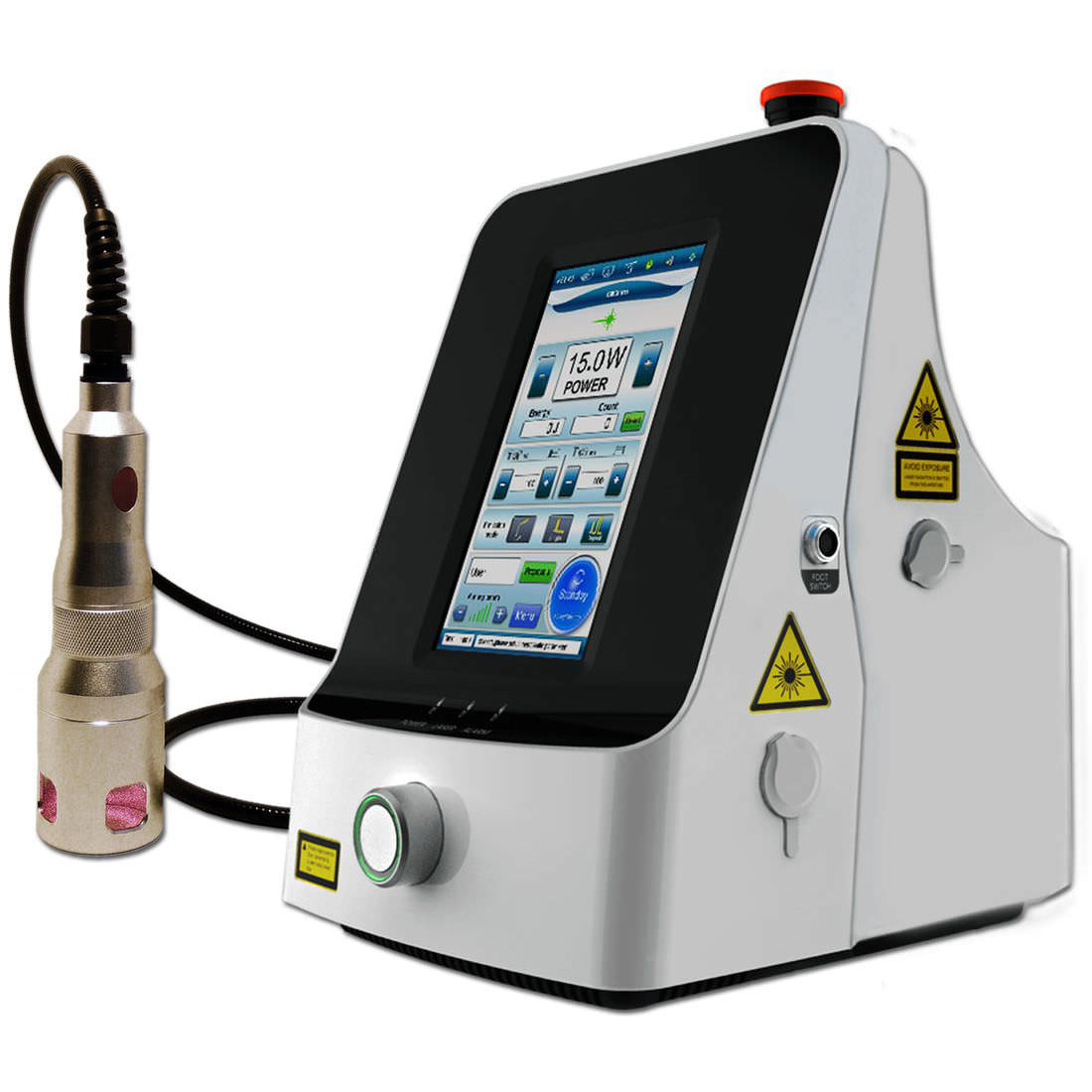 Main Advantages
Start with the therapy setup and add surgical later, or vice versa.
Choose different software packages to suit your needs e.g phased or synchronised emissions.
Software allows for preprogrammed and fully customisable programmes.
Adjustable hand piece with a maximum 30mm beam, and hand switch for therapy.
Foot switch for surgery, and connects to 200, 400 & 600um fibres.
A wide variety of accessories, including many surgical/dental/ENT guides.
Optional battery pack.
2 year warranty supported in Australia with 3 year warranty option.
Description
Technical Specifications
Laser Type
GaAlAs Diode Laser
Model
Gbox15AB
Wavelength
810nm & 980nm
Maximum Power
15 W Continuous
Operation Mode
CW, Single Or Repeat Pulse
Pulse Duration
10μs-3s
Repetition Rate
0.2Hz-20KHz
Transmission System
Fibers Of 200um ,400um And 600um With SMA905 Connector
Pilot Beam
Red Diode Laser Of 635nm, Power<5mW
Control Mode
True Color Touch Screen
Voltage/Current Rating
110/220 VAC, 5A , 50/60 Hz
Dimensions
215(W)*245(L)*315(H) mm
Weight
4Kg
Safety Compliance
CE0197
Specifications subject to change without notice.
Documents
Images
Videos